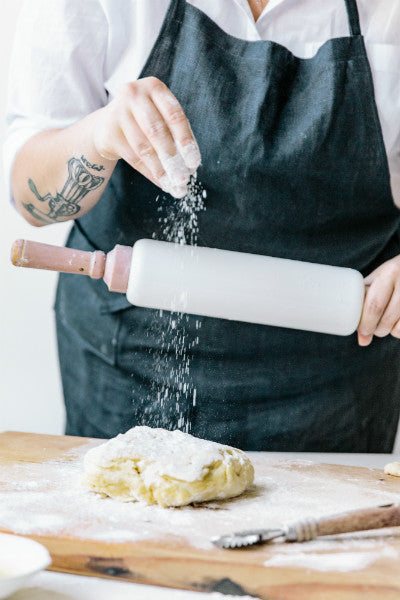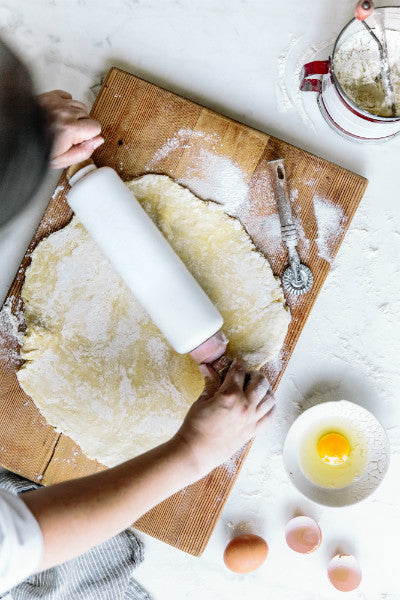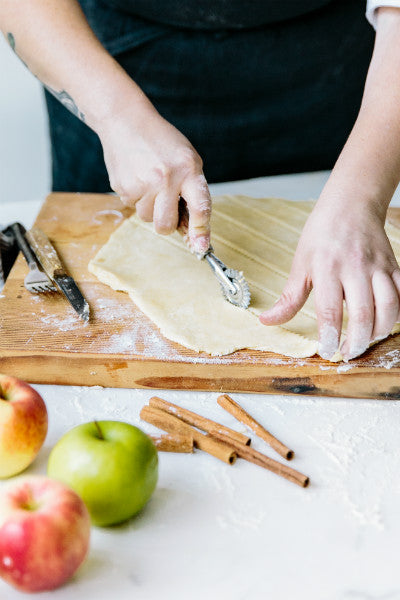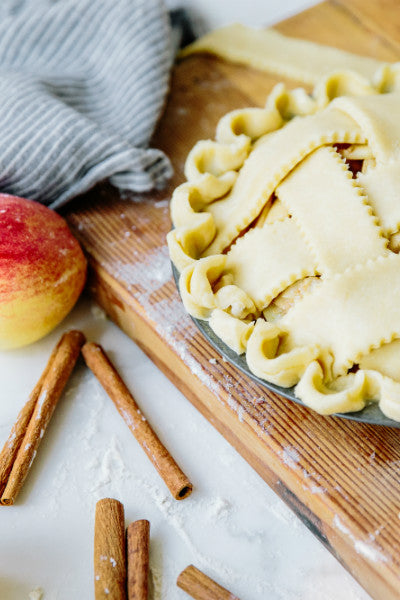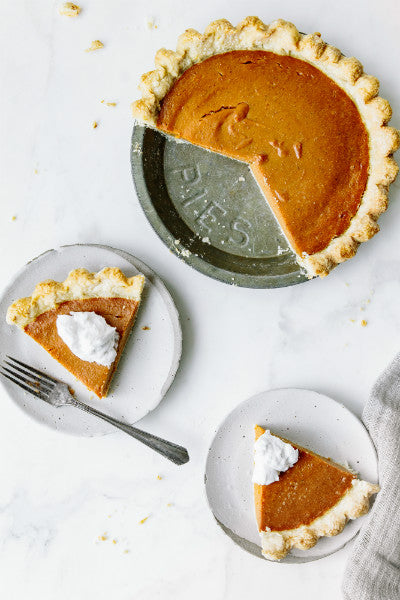 The Pie Hole's founder, Jenell Parsons, has been creative since the day she was born and pursued an educational background in the arts. She was attracted to baking at a young age, and has continued throughout her entire life to look at it as a form of creative expression.
What drew Jenell to pies initially was their creative versatility - or her ability to make them creative more so than others.  She realized quickly that to explore her pie making at the highest level, she needed a great crust - the quintessential component to a great pie.  Focussing on the relationship between the amount of butter and what effect it had on the final product, she realized that the more high quality butter she added, the flakier and lighter the crust felt and the better it tasted.
Through years of experimenting with different brands and ingredients, folding techniques, and viewing the crust as a pastry art form in and of itself - and along with many mistakes - Jenell finally created what is now known as the Pie Hole's perfect "Double Butter Crust". The now famous crust contains no shortening or lard - only butter and other wholesome ingredients. The amount of butter not only gives our crust an amazingly flakey layering but also provides for a rich distinctive flavour. It is the perfect vessel for Jenell's creations like her classic Apple Pie, Strawberry Rhubarb Pie and Chicken Pot Pie or her more extravagant and adventurous flavours like The Fat Elvis, Bourbon Pecan Pumpkin Pie and Bacon Cheeseburger Pie.
The combination of crust and filling makes The Pie Hole's pies second to none… with the "Double Butter Crust" as the star of the show, using only the highest quality ingredients and hand making all our pies in small batches, we are sure you will experience love at first bite!
You "butter" believe it!